Main Content Starts Here, tab to start navigating
Shy Bird in Cambridge, MA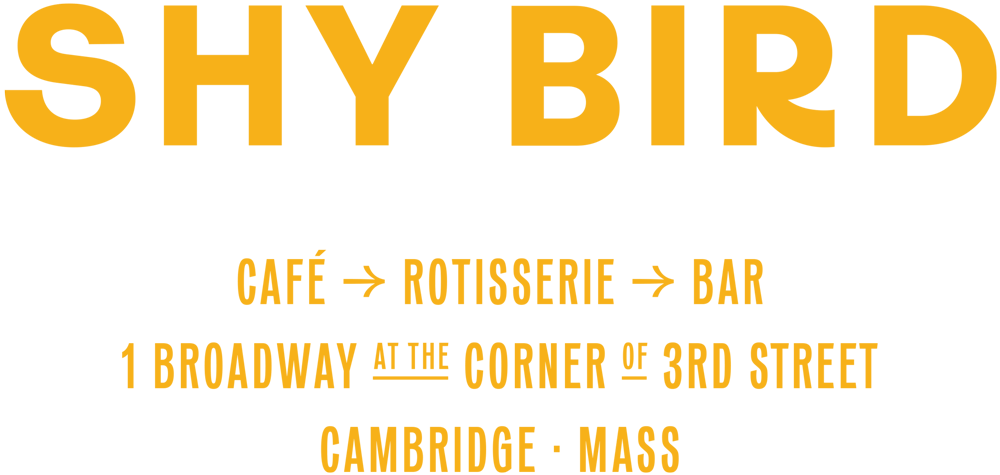 Online Ordering
Order online with us for pickup or delivery through Door Dash with no minimum.
Please note that there will be 4% fee added to all transactions. This fee supports benefits for our team and cost of current operations. Please reach out at hello@shybird.com with any questions.
Jobs
We'd love to have you join our team! Please use the form below to apply. Feel free to send in your resume even if you don't see the position you're looking for listed.
Contact
Send us a message and we'll get back to you as soon as possible. You can also reach us by phone at (617) 714-4200. Looking forward to hearing from you.
Shy Bird Covid-19 Response
What we are doing to protect staff and guests
In response to Covid-19, we have taken a number of steps to make our restaurant safe for both our staff and guests. We are following all guidelines which have been provided by the city, the state, and the federal government.
A comprehensive list of the actions we have implemented can be found here.